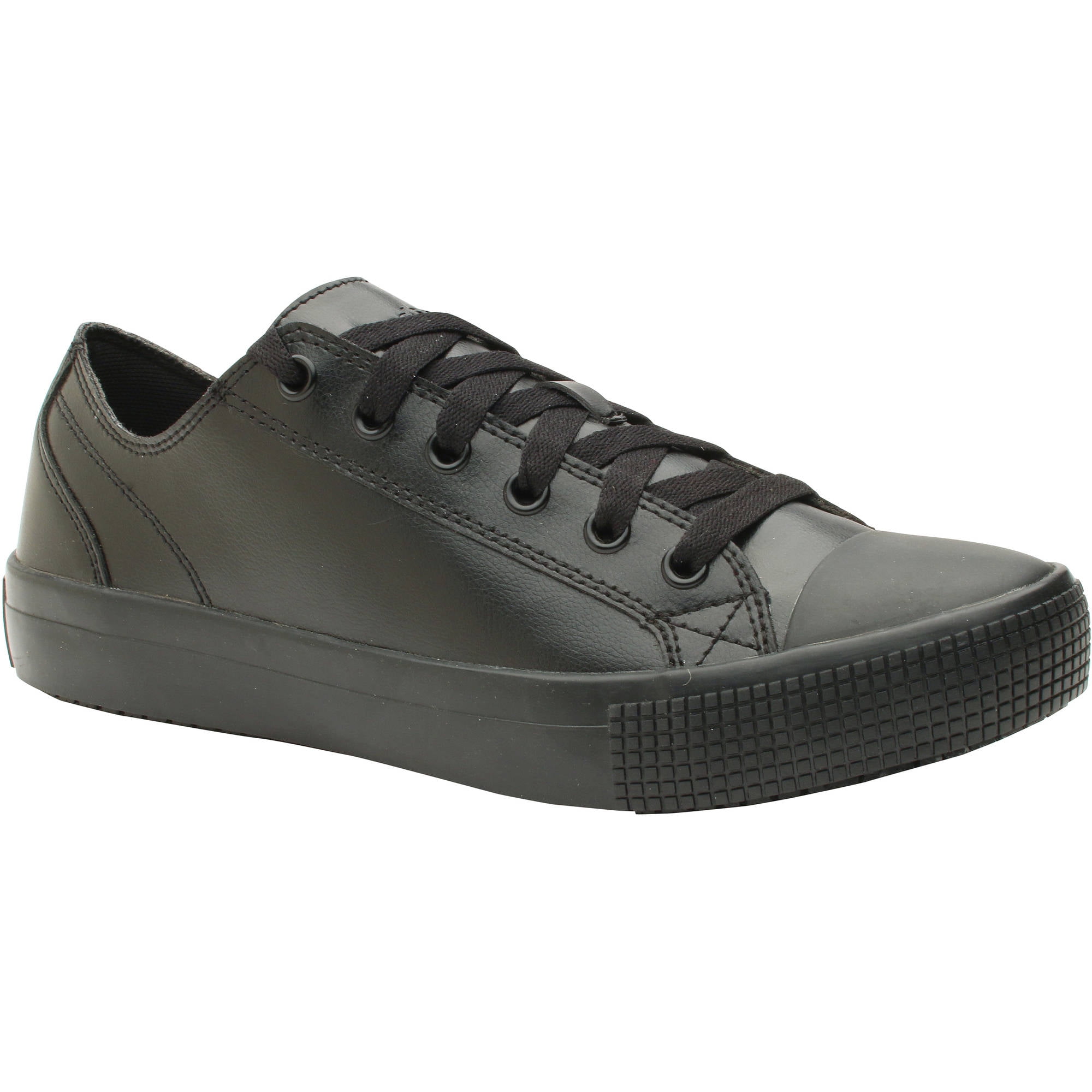 Tredsafe Kitch Unisex Slip-Resistant Work Shoe
$22.42
In stock at Walmart
on 9-18-2017.
BUY NOW
Product Description
Tredsafe Kitch Unisex Work Shoes:
Leather upper
Athletic retro-style
Leather work shoe is lined
Enduropro anti-fatigue footbed
Mark II rubber bottom for superior slip-resistance
Available in black
Available in men's size 5/women's size 7, men's size 6/women's size 8, men's size 7/women's size 9, men's size 10/women's size 12, men's size 11/women's size 13, men's size 12/women's size 14, men's size 13/women's size 15, men's size 4/women's size 6, men's size 8/women's size 10 and men's size 9/women's size 11
What wearers are saying
the style was the least gross out of the ones I saw at my Walmart and really decently priced. I have pretty wide feet and I was expecting these to pinch but they don't. the fit is comfortable and I have just the right amount of wiggle room. I've only had them for a month at this point but I've worn them to work probably 25 times and they take a beating every day, and they've held up well. I have a friend who has had a pair of these for a year and, while they are a good candidate for the nasty stinky sneakers contest, they haven't fallen apart yet. I only wish they dried faster or were slightly more waterproof, because my feet are constantly wet.
Features
Lace-up style
Lined
Enduropro anti-fatigue footbed
---